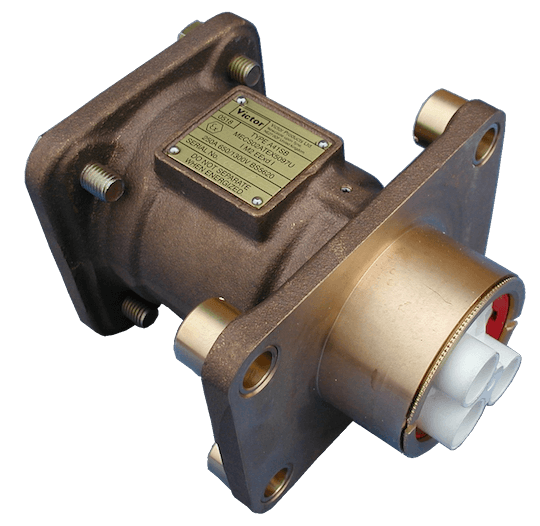 A41SB Bolted Socket
Flameproof Bolted Plug Type A41PB
Specifically designed for underground coal mining. Specifically designed for use on 250A circuits up to 1300 Volts. ATEX Approved. Manufactured in corrosion-resistant gunmetal. Voltage - Suitable for 650 Volts and 1300 Volts circuits.
Compact size and lightweight. Weight - 6.0kg.
Able to operate in 2 modes 1300 and 650 Volts.
Simple serviceable design.
Provision for 3 mains and 1 pilot with scraping earth.
The Type A41SB range of Sockets are able to accommodate cable with the following limits
Voltage: – 650 / 1300 Volts.
Current: – 250 Amps.
Conductor CSA: – 70mm2 max.
Diameter Range: – 25 – 60mm.
Configuration: – 3 Mains, 1 Pilot.

Full cable specification is required at time of order to ensure correct part supplied.
Downloads
Downloadable files containing technical information about A41SB Bolted Socket