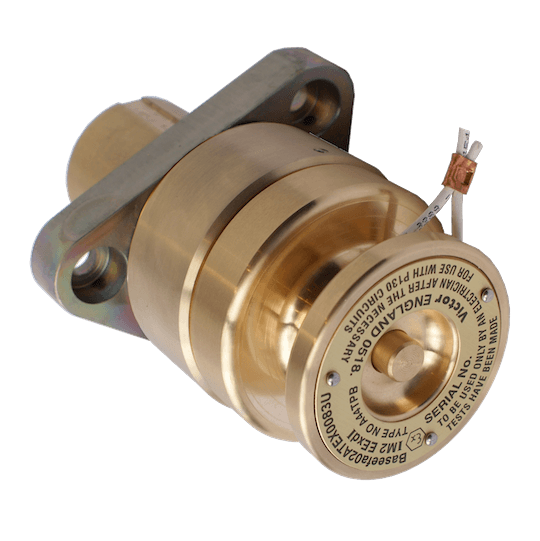 A44TPB Bolted Test Plug
Flameproof Bolted Test Plug Type A44TPR
Specificaly designed for underground coal mining. Specifically designed for use on 100A circuits up to 1300 Volts. ATEX Approved. Manufactured in corrosion-resistant gunmetal. Voltage - Suitable for 650 Volts and 1300 Volts circuits. Weight - 4.0kg.
Compact size and lightweight.
Able to operate in 2 modes 1300 and 650 Volts.
Simple serviceable design.
Downloads
Downloadable files containing technical information about A44TPB Bolted Test Plug